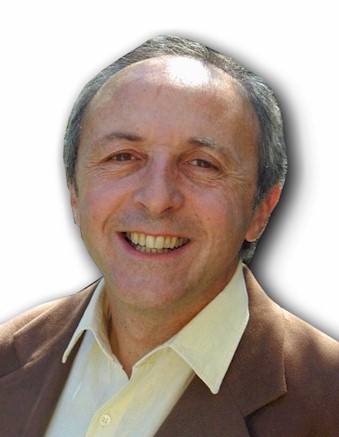 Marc Goldfeder is a conductor, pianist, and arranger.
He is active in television, both live and filmed, conducting arrangements he creates specially for guest artists appearing in popular French variety shows and specials, such as Michel Drucker's "Champs- Elysées", the annual Music Victory Awards and the TELETHON Against Muscular Dystrophy ( he composed the theme music. He has accompanied such prestigious artists as Ray Charles, Sacha Distel and Toots Thielemans, Jerry Lewis, Dee Dee Bridgewater and Julia Migenes, Michel Legrand, Kid Creole & the Coconuts, MAURANE, Johnny Hallyday, Tom Jones, Dionne Warwick, Barbara Hendricks, Henri Salvador and Smaïn and many others.
His musical career includes extended engagements as pianist for such international perfoming artists as Julia Migenes, Nicole Croisille, Alice Dona, Sacha Distel, Diane Dufresne, Marie-Paule Belle and Philippe Lavil, Pierre Etaix.
He has also perfomed and recorded with such renowned names as Frédéric Manoukian, Jean-Claude Petit, Ivan Jullien, Michel Legrand, Claude Bolling, Gabriel Yared, Didier Vasseur, Jean Claudric and Raymond Lefèvre.
Alternatively, he has composed the music for several amusement park shows at the parc Astérix and Disneyland Paris as well as advertizing jingles for Sealink, Biotherm. Recently, in collaboration with the Monaco Philharmonic Orchestra, he orchestrated Georges Lartigau's music, Microcodil Productions, for the "Bains de mer de Monaco".
Now, he plays 3 shows with his wife Marie-Silvia Manuel
Thanks to Yvonne Lemonnier for the translation.